August 17, 2018
Episode 82: Aggregating Massive Data Sets with Chris Moore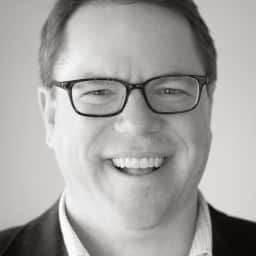 A few months ago we talked to Bill Adler, the Founding President and CEO of True Fit, a data-driven personalization platform for footwear and apparel retailers that's using machine learning to push the fashion industry forward. In a follow-up conversation with Chris Moore, the company's Chief Analytics Officer, Jon Prial digs into how that company aggregates and works with its massive data sets.
[sc name="share-podcast"]
You'll hear about:
The importance of normalizing data
Some of the best practices True Fit uses to manage all of its data
How to overcome the challenges of working with thin data
Generating features
Who Is Chris Moore?
Chris Moore is an experienced data analysis scientist and the Chief Analytics Officer at TrueFit. He adds value to organizations by managing technical professionals and teams solving critical scientific and engineering problems. Prior to joining True Fit, he was the Chief Scientist at CargoMetrics, where he led the development of a system for real-time modeling of global commodities movements and developed commodities market trading strategies based on those models.
Growth insights
in your inbox
Join our community of thousands of tech entrepreneurs to get actionable insights from our monthly newsletter.