February 26, 2019
Episode 96: The Source of Truth in Sales: Conversations with Roy Raanani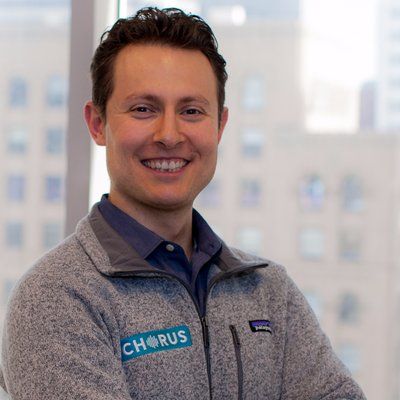 Wouldn't everyone like to clone their most successful sales reps? While we can't do that (yet), what if you could analyze their conversations to understand what it is that makes one rep more effective than another? In this episode, Jon Prial talks with Roy Raanani, CEO of Chorus, to talk about how Chorus is capturing the most valuable data set available during the sales cycle – sales conversations – and analyzing it to improve win rates and shorten ramp time for new hires.
Subscribe:
iTunes | Google Play | SoundCloud | Stitcher | RSS
Listen to learn:
Why sales conversations are an untapped resource offering insights into the voice of your customer
How you can develop expertise quickly in your sales organization through intentional improvement
How you can identify where your deals stall and what the best closers are doing
Roy Raanani is CEO and founder of Chorus. Roy is an engineer with a passion for business and sales. He's spent his career working with start-ups and advising technology companies on strategy and ops. Prior to Chorus, Roy was a Manager at Bain & Company in their Zurich, San Francisco, Toronto and Singapore offices. At Bain, he focused on technology, leading the mobile strategy team for Bain's flagship tech client. Roy holds a BASc in Engineering Science from the University of Toronto, and an MBA from the Stanford Graduate School of Business. He was the first hire at Innovation Endeavors and co-developed the Runway incubator.
Growth insights
in your inbox
Join our community of thousands of tech entrepreneurs to get actionable insights from our monthly newsletter.