February 17, 2019
Seven Must-listen Podcasts on Trust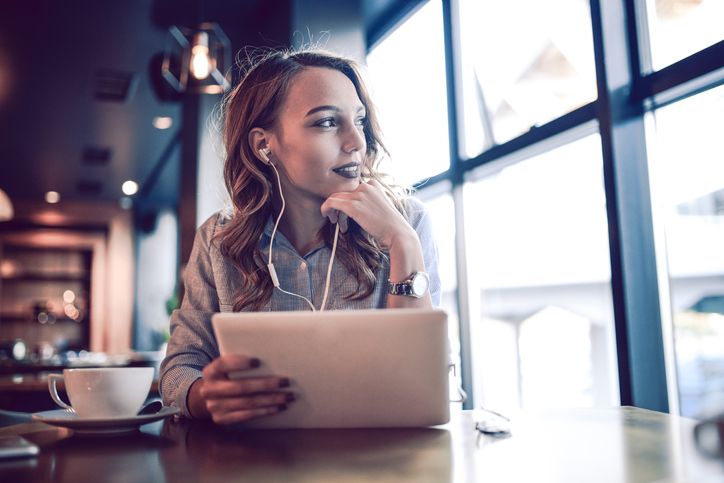 The subject of trust is complex and multi-faceted, covering issues around security, privacy, fairness, reliability and transparency. There is a vast body of knowledge on the topic, coming from many different disciplines, all of which can help to build your understanding. We've put together this list of podcasts on trust to help you get up to speed and think more broadly about the subject.
1. TWiML&AI's Trust and AI Series
Get started by listening to TWiML's series on Trust and AI. There are three great podcasts in this series covering fairness, operationalizing ethical AI and a broader discussion of trust with Georgian's own Head of Applied Research, Parinaz Sobhani.
2. The Privacy Advisor Podcast
IAPP is an excellent podcast for those interested in privacy issues. Take a look at their most-downloaded podcasts of 2018 for a flavor of what you can learn here. On trust, check out this episode on product design as an exercise of power and manipulation with Woodrow Hartzog, a law professor at Northeastern University in Boston.
3. O'Reilly Data Show Podcast
The O'Reilly Data Show Podcast is a great listen for anyone interested in developments in artificial intelligence and machine learning. This episode covers the importance of transparency and user control in machine learning with Guillaume Chaslot, founder of AlgoTransparency, which helps the public understand the impact of algorithms on our lives.
4. Mozilla's IRL
Podcasting duo Manoush Zomorodi and Jen Poyant have been covering stories on trust across several podcasts, all of which are excellent. Try this episode of IRL on the surveillance economy with Harvard Business School's Shoshana Zuboff, the mini-series the Privacy Paradox, 'the 4th amendment needs your attention' from their time at Note to Self or season two of Zig Zag which focuses specifically on trust.
5. Futuremakers
The Futuremakers series features academics from Oxford University debating key issues around AI. Several episodes deal with trust-related topics, including the episode 'Are all algorithms biased?' and 'Has AI changed the way we find truth?'
6. Digital Dystopia: The Changing Face of Trust
This mini-series of four podcasts on trust by the Guardian asks whether the utopian internet of the 90s has become a place where a few powerful entities wield control. Episodes cover privacy, democracy and society, and the changing face of trust. Experts interviewed include Aral Balkan, Gus Hosein, Rachel Botsman, the author of 'Who Can You Trust?', Luciano Floridi and author of 'The Inevitable: Understanding the 12 Technological Forces That Will Shape Our Future', Kevin Kelly.
Bonus: one of the guests on this show, Rachel Botsman, also gives a short and compelling TED talk on why we've stopped trusting institutions and started trusting strangers.
7. Georgian Impact Podcasts on Trust
Finally, our own Georgian Impact Podcast has been tackling the topic of trust and ethics in AI with our guests. If you're not a subscriber already, take a look through these podcasts on trust where Jon Prial discusses privacy, bias, and more with our guests.
Subscribe:
iTunes | Google Play | SoundCloud | Stitcher | RSS
Do you love a podcast that didn't make this list? Let us know @Georgian_io, and we will update the post.
To learn more about trust, read our CEO's Guide to Trust.
Growth insights
in your inbox
Join our community of thousands of tech entrepreneurs to get actionable insights from our monthly newsletter.