B2B software companies don't need to go it alone when it comes to addressing trust with customers, investors, regulators and employees. You can partner with vendors to accelerate your company's trust maturity. Here, we share some ideas on what to look for in a trust partner. Below, you'll find our Trust Market Map which highlights promising trust-focused solutions for B2B software companies that we are aware of.
Make sure you and your partner are on the same page regarding the importance of trust and that you are working toward a well-defined, mutually beneficial outcome. Choose partners who address your weaknesses or build on your strengths — without adding any trust liabilities in the process. For instance, make sure your security vendor has a privacy policy at least as strong as yours.
Conduct Comprehensive Diligence :
Use an objective scorecard that covers all six pillars of trust to assess potential partners. Look for potential failure points, and make a mitigation plan. Make sure to evaluate both upstream processes — to ensure data coming to you has been collected fairly and transparently — and downstream processes — to make sure you can maintain data privacy and enforce use requirements.
Maintain the Relationship Over Time :
Periodically revisit your relationship assumptions to maintain vision lock. Reciprocity earns trust in relationships, so be transparent about your own trust goals and achievements with your partner and make sure you give as much or more than you take from the relationship.
Georgian's Trust Market Map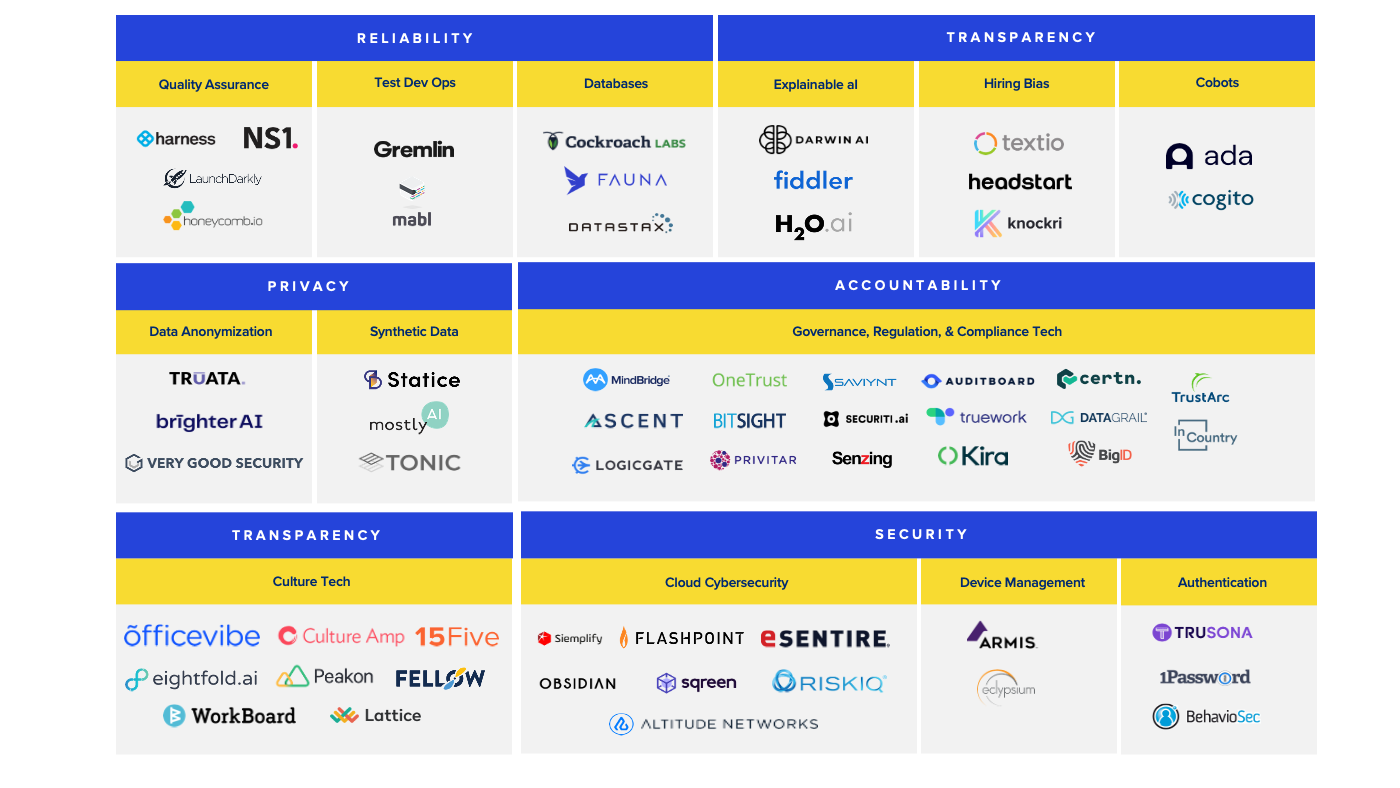 If you would like to discuss the market map or any of the content in this report, we would love to hear from you! Please reach out to us at info@georgianpartners.com.