March 15, 2020
Agile Go-to-Market in Uncertain Times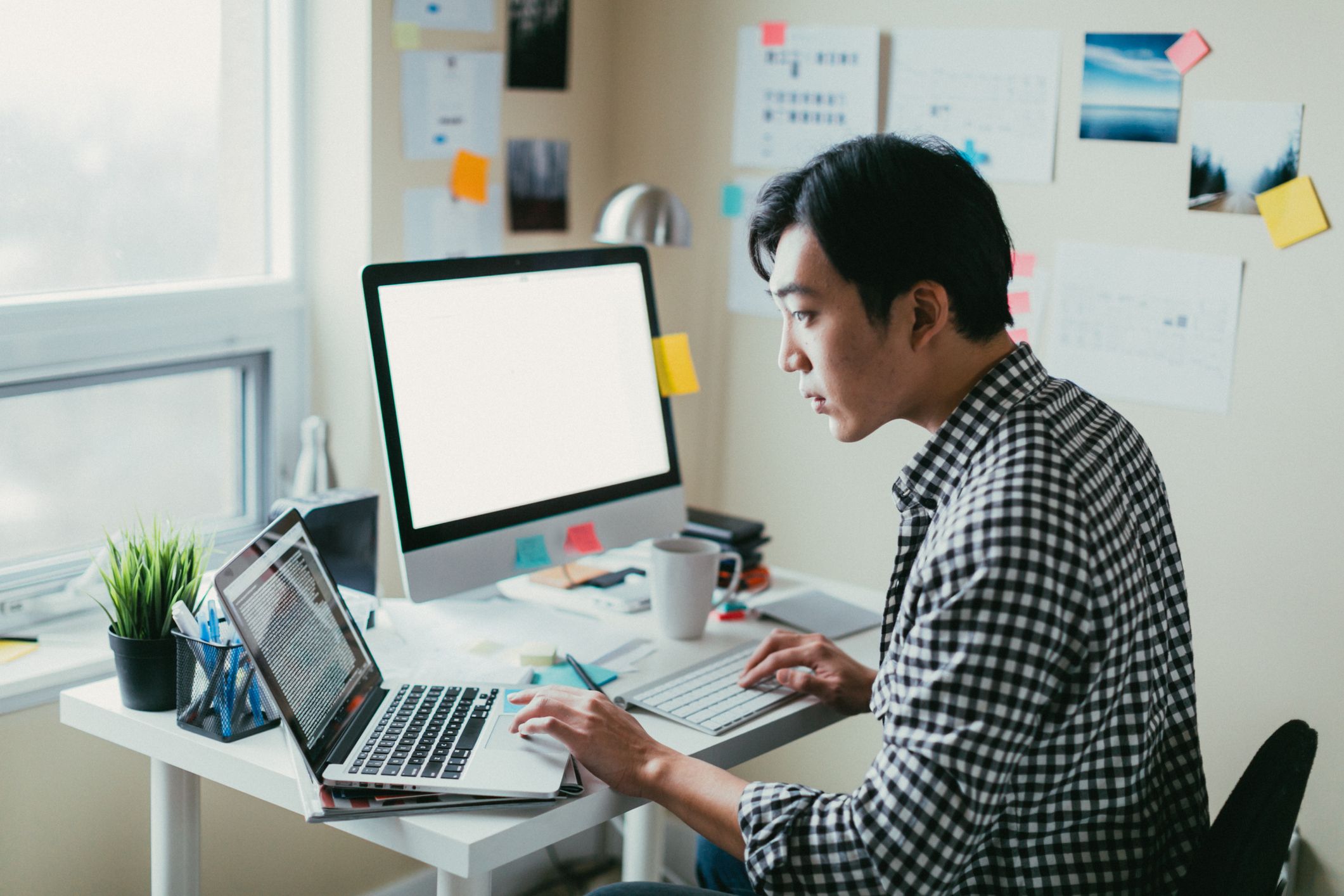 As sales leaders, you are facing a completely new set of challenges. For most companies, until a week ago, in-person selling was a key component of the go-to-market strategies, especially in enterprise software sales. Now, with travel bans, social distancing and quarantines we're suddenly working and selling remotely. At the same time, there is uncertainty as customers delay purchasing decisions and worry about their own families and communities.
The environment that we're in today is fluid, to say the least.
How can we lead through these times and maintain a successful sales process now that remote selling has to become the norm for now? Here are six things to consider as you work to keep your sales teams focused and effective.
1. Leadership is Key: "Lead with grace and humility."
All eyes are on the Chief Revenue Officer (CRO), who must stand by the mantra that communication is vital. As the events unfold, try to stay positive, and your sales team will follow your lead. If anything, over-communicate and book one-on-one sessions with each team member. However, be mindful not to focus on forecasts or pipelines.
Make sure you are keeping your 1:1s, checking in on how team members are doing personally and be sure to ask questions. Consider having team members set the agenda for those sessions. Take the opportunity to strengthen relationships and connections between team members and recognize that everyone is carrying a lot of personal stress at times like these.
2. The Tools of Productivity: "The right tool for the job."
Remote working shouldn't mean we are disconnected from each other. Working and selling remotely can be very effective with the right approach and the right tools. Most sales teams are used to some amount of remote work but double-check to make sure you have the right technology in place.
Ask your team what they need to make it easier to work remotely. What additional office products or technology do they need to make working at home more comfortable? Provide team members a budget to fill in the gaps for themselves at home.
Scalability is important. Video conferences, for example, must scale to support large numbers of people. Encourage everyone to be as present as possible including using video whenever possible.
Check out some best practices for working from home in this post by our VP Marketing and Business Development, Ben Wilde.
Some potential remote work enabling tools include:
Chorus to help your team learn from your best closers.
Vidyard to create short intro videos and video voicemails.
PathFactory to create content tracks like the one you're reading this blog in.
Knowledge management tools like Guru to help your team share and find resources.
Outreach.io to create and manage email nurture sequences.
Messaging platforms like Slack or Microsoft Teams to scale communications digitally.
Video conferencing solutions such as Zoom for high-quality video interactions.
3. Being Consistent: "Build humanity and consistency into your sales process."
Think about how you will run a business in the current climate. Sure, there will be times when you need information quickly. But, you need to demonstrate a degree of predictability and consistency. While there will always be fire drills, these should be the exception, not the rule.
Think about:
How you will schedule the next 60-90 days, so your team knows what to expect.
Booking pipeline and forecast reviews, to allow your sales team to organize their lives around these.
Your team may have dependents and other family members around them at home. Sharing your calendar can help them to organize their lives – bringing humanity to a difficult situation.
Ultimately, having a consistent, human-centric approach will help to build trust across your team to bring their best to their work within the constraints of a very stressful situation.
4. Pressure Test Your Current Pipeline and Forecast: "Be agile as events unfold."
Pressure test your pipeline. A lot has changed, recheck all assumptions.
Now's the time to look at your opportunities and note how they are progressing under the circumstances. Is every opportunity at the expected stage? Be agile and realistic. Move your pipeline opportunities as events, such as budgetary changes, unfold.
To help your team prioritize which opportunities to drive forward, categorize your pipeline, into:
Deals that would usually be closed digitally (smaller ones, simpler value proposition, with customer pull)
Deals with complex value sale that would typically rely on relationships and in-person meetings
Deals that could shift from second to the first type
Offer your support; for example, offer to help your sales team in calls more than ever to get opportunity buy-in. Do whatever you can to drive your business forward.
Here are some questions to consider as you assess each opportunity:
Has the value proposition changed?

Review and adjust your value prop if needed; keep it narrowly focused
Is the budget still there?

Is the value still there to justify the purchase?

How has the market condition impacted the value proposition? Has the value of your solution increased, decreased, or it is still uncertain?

Can we triangulate with the decision-makers?
In a challenging situation, there is a strong urge to get back to normal. Being agile around your pipeline helps to create a more normal sales environment and draws your team together.
5. Business Development: "Digital marketing is your friend."
Digital marketing is crucial for these challenging times and now it's even more important for sales and marketing to work closely. The marketing team can help sales move to an even more digital sales cycle, providing tools to focus your message, at scale, while you build your pipeline.
You need to answer questions such as:
How do we continue to build the pipeline over the next two quarters?
How can we move business through the funnel?
To help in the current climate of remote working and social distancing, consider shifting your field and event budget to digital marketing.
Make a plan to target your personas with personalized digital-based marketing, as this can scale across your entire sales channel. Reassess your targeting. Is it a good fit? Does it map to the strategy of your winnable opportunities that came out of your pipeline review?
Plan out your campaigns with the marketing team to ensure that messages are aligned across teams. Align on a single view a prospect's engagement in your CRM or marketing automation platform so you can adjust your next steps according to engagement.
Some ideas for driving digital marketing include a focus on digital demand generation programs using:
Social: spin out lots of small pieces of content on your social channels to test which ideas hit home before investing in ad spend.
Paid search, display ads: target each of your segments with personalized messages and offers. Even if ads, are cheap, make sure every dollar you spend is driving traffic that is already qualified. Don't bid on generic terms.
SEO: Focus on the needs and pains of your buyers. What questions are they asking? How can you build authoritative content to answer these questions? Work on the long-tail terms where your ads are paying dividends. Try to capture that traffic organically.
Webinars, ebooks, guides: Gate these high-value assets to capture leads. Use the content to address your persona's pain points. Frame the solution in the context of your solution, but don't sell.
Content syndication: Syndication is a great option to get more mileage out of your assets and to reach completely new audiences. Don't lose your focus. Follow your target audience.
Email marketing: Use email to nurture your leads down the funnel.
6. Existing Clients: "Make sure all of your customers are feeling good and engaged"
Last, but certainly not least, place a focus on existing clients.
Make sure there is no risk with some of the more significant renewals expected: ensure you understand engagement and activity in the platform or product you are selling; focus on customer value.
Now is a good time to look at upsell/cross-sell opportunities. Customers are likely to turn to existing vendors to purchase from to avoid evaluating new products.
The balance of how we do things and what we need to do in an uncertain time is crucial. Leadership is key to all of this. We need to lead with grace and humility to make the most of a difficult situation. Together, we can get through this, using teamwork enhanced through strong leadership and the application of humility and grace.
Get in touch with me if you'd like to discuss your approach to GTM.
Growth insights
in your inbox
Join our community of thousands of tech entrepreneurs to get actionable insights from our monthly newsletter.