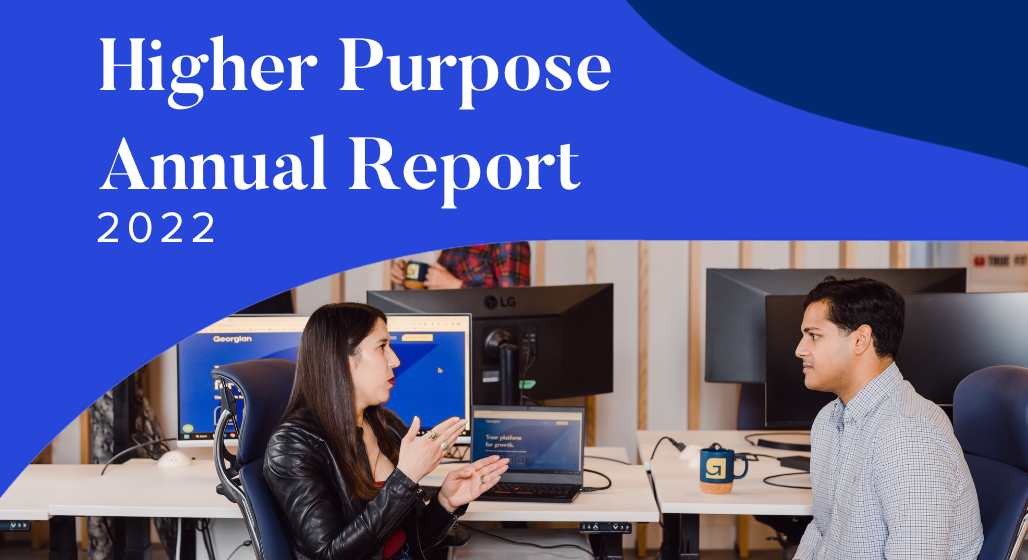 We rebrand our annual Higher Purpose Report to our Purpose Report. This report showcases our Product-led Purpose thesis and outcomes from our climate strategy and latest ESG report.
As we discussed in our previous post, the sudden rise of generative AI…
At Georgian, we invest in high-growth technology companies that harness the power…
Since Georgian launched its Applied AI thesis in 2017, we've seen an…
You're probably familiar with OKRs — Objectives and Key Results. OKRs are…
So you're an early-stage startup that's seeing more customers and more excitement…
The G7: a new framework composed of the seven most important metrics that we use to evaluate the strength of a growing technology company.
The best insights on emerging technology straight to your inbox. Subscribe to the Georgian newsletter today.