April 26, 2021
Lessons Learned from Alida's Rebrand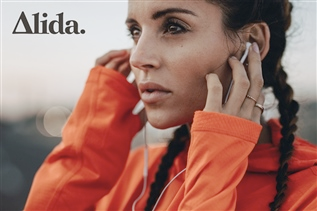 On September 23, 2020, we announced that Vision Critical was rebranded as Alida. As a company, this move wasn't something we undertook lightly as rebranding is a multi-layered process with many important considerations. There can definitely be some discomfort involved!
Despite the inherent challenges, the time was right for the company to make the change. Let's take a closer look at how we arrived at that decision, the steps we took to make it happen, and the lessons we learned along the way.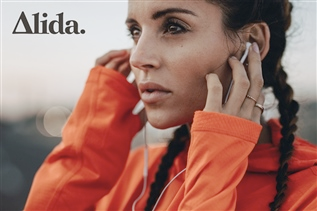 How do you know if it's time to rebrand?
We started our journey by considering the top reasons why a company should rebrand or change its name, such as repositioning and changing markets, new leadership and an outdated image. Once we spent some time considering these factors, the decision was clear: We met eight of the nine criteria.
From a rebranding perspective, we needed to reposition the company and signal a comprehensive change to the market—shifting from a focus on only market research insights to customer experience management (CXM). Our business strategy and ambitions had evolved and our brand values were out of step with what we had become. On top of this, at the beginning of 2020, we'd brought in a new leadership team that would help the business pivot our strategy towards CXM, but we hadn't yet considered refreshing our image. These are just some of the elements that pointed to the need for a complete rebrand.
When it came to changing the company name, our goal was to appeal to our existing customers, while attracting a new set of clients, all in a very noisy, very competitive market. With so much change at so many levels, we made the logical conclusion that the brand and name needed to change as well.
What steps should you follow—and what pitfalls should you avoid?
While every company is different, there are some basic steps you'll need to take to progress from your existing brand to the new one. Here's a look at how we did it:
Gain internal alignment: Making sure that our key stakeholders were on the same page (in terms of our goals and process for rebranding) was a critical first step. Our CEO Ross Wainwright was onboard from the get-go, and we built cross-functional support across the executive leadership team. This support extended to budget and resources. Believe me, you don't want to put one toe down the rebranding path without these elements in place. I've done that earlier in my career and it wasn't pretty.
Choose the right agency partner: You're going to be attached at the hip to your agency throughout this process, so it had better be a good match. At Alida, we sought a partner who had expertise and a good synergy with our team, but we also looked for someone who could challenge us. We wanted to bring in an agency who wouldn't just do what we asked, but would push us outside our comfort zone and in new directions. That's the whole point, right? We used word of mouth and referrals and then launched an informal RFP process.
Put the "why" before the "what:" Our agency did things a little differently and more creatively than traditional agencies in the market. We had faith that they knew the right way forward, so we surrendered ourselves to their process. We were lucky to have our kick-off meeting in person, before the COVID shut-downs, but everything from that point on was done virtually. We took them through our entire strategic plan and product innovation roadmap. They collected input from the industry analysts we work with, as well as from existing customers and partners. They did a lot of their own research on the competitive landscape. And they facilitated a number of workshops where we identified our ambitions for the company. The point of this process was to focus us on the why instead of the what, helping us zero in on the things that we stood for, and the things we stood against.
Build your three-legged stool: Based on our discovery work, the agency was able to extract a rallying cry, a brand vision and brand attributes that formed the basis of our new brand. Once we had those three legs of the stool, we moved into naming and brand identity. Every time we evaluated a name, or a color, or a font, we would go back to these three legs to test and validate whether we were actually achieving the things we set out to achieve. This allowed us to quickly eliminate things that didn't match the rallying cry or didn't live up to the brand vision and attributes.
Choose a name that tells your story: Our new brand is built on helping our customers tap into the real source of truth: their customers. After considering many options, and testing them against our three-legged stool, we choose Alida. Alida has Latin origins and means verity, truth, reality and actuality, which is what we deliver. The name also evokes a sense of strength, humanity and empathy, which underscores our core values.
Assemble the troops: A brand needs to live in the hearts and minds of employees before it's released to the wider world. To that end, we created two internal groups. We had a group of brand ambassadors, one from each functional area, who helped operationalize the brand and roll it out to their teams. We also had a group of brand champions, whose sole mission was to be a cheerleader for the brand, both internally and externally. Our brand champions were tasked with helping people overcome any resistance to the new brand and drive excitement. Before we unveiled the new brand externally, every employee and board member received an Alida swag box. It was a beautiful package that showcased our new visual identity and contained all sorts of goodies like pens, stickers and a hoodie. It was meant to deliver a very tactile and high-end experience, as if you were buying something at Nordstrom. This was an important element for us because all of our teams were working remotely and this was the only way any of us could "touch" the brand in a way that wasn't digital.
Get ready for roll out—and beyond: On the day of the external brand launch, we executed a ten-hour schedule of PR and social media, website updates, blogs and customer emails, timed to the minute. Then, we moved into our "Rolling Thunder" phase. Two weeks after the rebrand, we made a major product announcement and then another two weeks later, featuring our partnership with Stratifyd. We also held our inaugural virtual customer event, Alida Activate. The goal? To keep up the tempo in the marketplace and keep eyes on the brand. Since then, we've executed on an integrated brand campaign across all our channels to keep up momentum and we've significantly improved our share of voice in the customer experience management category.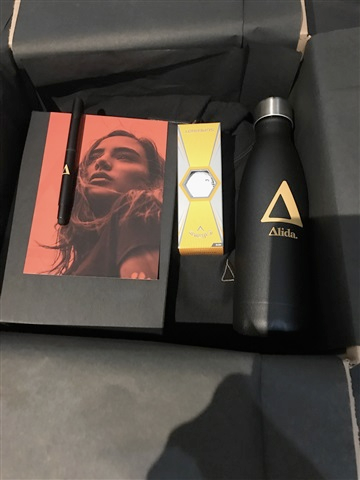 What lessons learned can you leverage?
It's early days, but we're already starting to reflect on what went well and what we might tweak if we could do it all over again. Some tips that helped us along the way:
Bring your employees along for the ride: We informed employees that we were going to rebrand about eight months in advance. We gave them updates every step of the way and shared brand assets, like our rallying cry, as they were approved. This approach delivered multiple benefits: It prevented surprises, helped employees acclimate to the new brand, and built excitement as we moved toward launch.
Announce the rebrand to your customers—or don't—your choice!: While we were transparent with employees, we took a different approach with our clients. It was important to us to have a big reveal, so we mostly kept everything under wraps from an external perspective, with the exception of a few "sneak peeks" with select customers. Another company in our space went through a rebrand at the same time and they announced it to their ecosystem in advance. Some people like surprises and others don't, but I think the wow factor worked in our favor with our customers and partners.
Turn to your analysts: We previewed elements of the new brand with Forrester, Gartner and IDC, all of whom have a unique point of view on the market. We worked closely with one Gartner analyst in particular, whom I consider to be a SaaS messaging expert, seeking his feedback and advice throughout the process. Once we launched, he commented that we nailed it from every angle.
The feedback across the board has been overwhelmingly positive. One customer said, "New branding will help the company stand out and remind customers that you are at the forefront of the industry" while another remarked, "This rebrand is exceptional work."
But perhaps the most gratifying aspect of the rebrand has been its impact on our culture. We've found that our new brand has rallied our employees and renewed their appreciation for the really rich assets that we have within our technology and within our company. Today, we have a clear and consistent message about who we are, what we do, and why we do it. Everyone can tell that story easily to their grandmothers—as well as to prospective employees, customers or potential partners. People are proud to work here. And our team is proud to have pulled off a world-class launch for a world-class brand.
This article first appeared on the Georgian Growth Network.
The Growth Network is a private community, designed to give Georgian companies the insight, information and collaborative opportunities they need to accelerate business success.
The Growth Network offers companies in the Georgian family an exclusive space to make connections, share relevant knowledge and access targeted resources, crowd-sourced from their peers.
If you work for one of our companies, you can join the Growth Network today. Go here to get started.
Growth insights
in your inbox
Join our community of thousands of tech entrepreneurs to get actionable insights from our monthly newsletter.