September 4, 2019
Episode 108: Are Your Messages Really Private?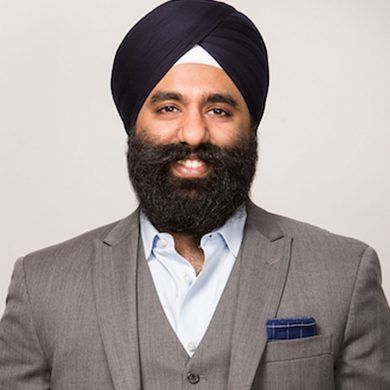 As business conversations move from email to messaging tools, your inboxes may breathe a sigh of relief, but your security team gets another set of worries.
Is the product you've chosen as secure as it should be? Are conversations happening out of sight that you need to track for compliance reasons? Is information being shared with people outside your organization without you knowing?
In this episode of the Georgian Impact Podcast, Jon Prial talks with Navroop Mitter, CEO of ArmorText. ArmorText produces an end-to-end encrypted collaboration platform for critical infrastructure protection and regulated industries.
You'll hear about: 
Why messaging tools are a security headache
How to think about privacy versus security when it comes to messaging
How to maintain security while keeping a record of conversations for compliance
Messaging between trusted parties in different organizations
Subscribe:
iTunes | Spotify | Google Play | SoundCloud | Stitcher | RSS
Who is Navroop Mitter?
Navroop Mitter is the CEO of ArmorText a mobile security and privacy startup.  ArmorText targets the most sensitive communications in the enterprise  — those around the security operations center, the network operations center and, of course, the executive C-suite and board-level communications while still supporting retention & review, governance and information lifecycle management requirements.
Previously, Navroop was a Senior Manager within Accenture's North American Security Practice.  He has spent a significant portion of his security career-building information security practices in emerging markets, leading international security engagements, and growing the identity and access management practice both in the United States and abroad.
Growth insights
in your inbox
Join our community of thousands of tech entrepreneurs to get actionable insights from our monthly newsletter.