March 5, 2018
Episode 72: Creating Better Bots with Analytics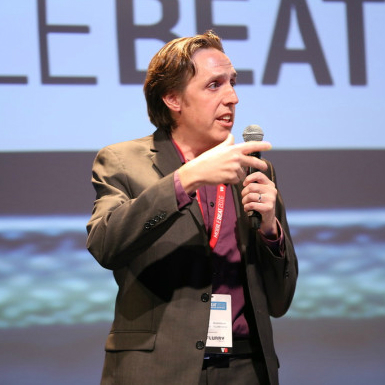 With analytics you can learn some pretty interesting, and even strange, things about the people using your chatbot. The challenge is figuring out the best way to use those analytics to create a better bot to meet your users' needs. In this episode, Jon Prial talks with Arte Merritt, the CEO and Co-Founder of a bot analytics company called Dashbot. Find out about some of the unsual ways people interact with bots and how companies can use analytics to build the bots of the future.
You'll Hear About
The role that analytics can play in improving bots
How to get started with bots
Using sentiment analysis in bots
The importance of natural language processing for bots
[sc name="share-podcast"]
Who Is Arte Merritt? Arte Merritt is a mobile strategist, entrepreneur and startup advisor. He's the CEO and Co-Founder of Dashbot. Prior to this, he was the founder and CEO of Motally, a leading mobile-analytics platform that was acquired by Nokia. As an active member of the startup community, Arte has helped launch two startup accelerator programs (Turner Broadcasting's Media Camp and Mobile Monday's Momentum, which he co-founded); is currently a mentor in Orange's accelerator Orange Fab; and is a startup advisor and angel investor. His main areas of focus are mobile and data analytics. In addition to Motally, he's worked with Yahoo Mobile, Helio, and a wide range of mobile startups. He was a Director of Mobile Monday Silicon Valley and co-founded the MIT Wireless Forum.
You can find him here on LinkedIn.
Growth insights
in your inbox
Join our community of thousands of tech entrepreneurs to get actionable insights from our monthly newsletter.