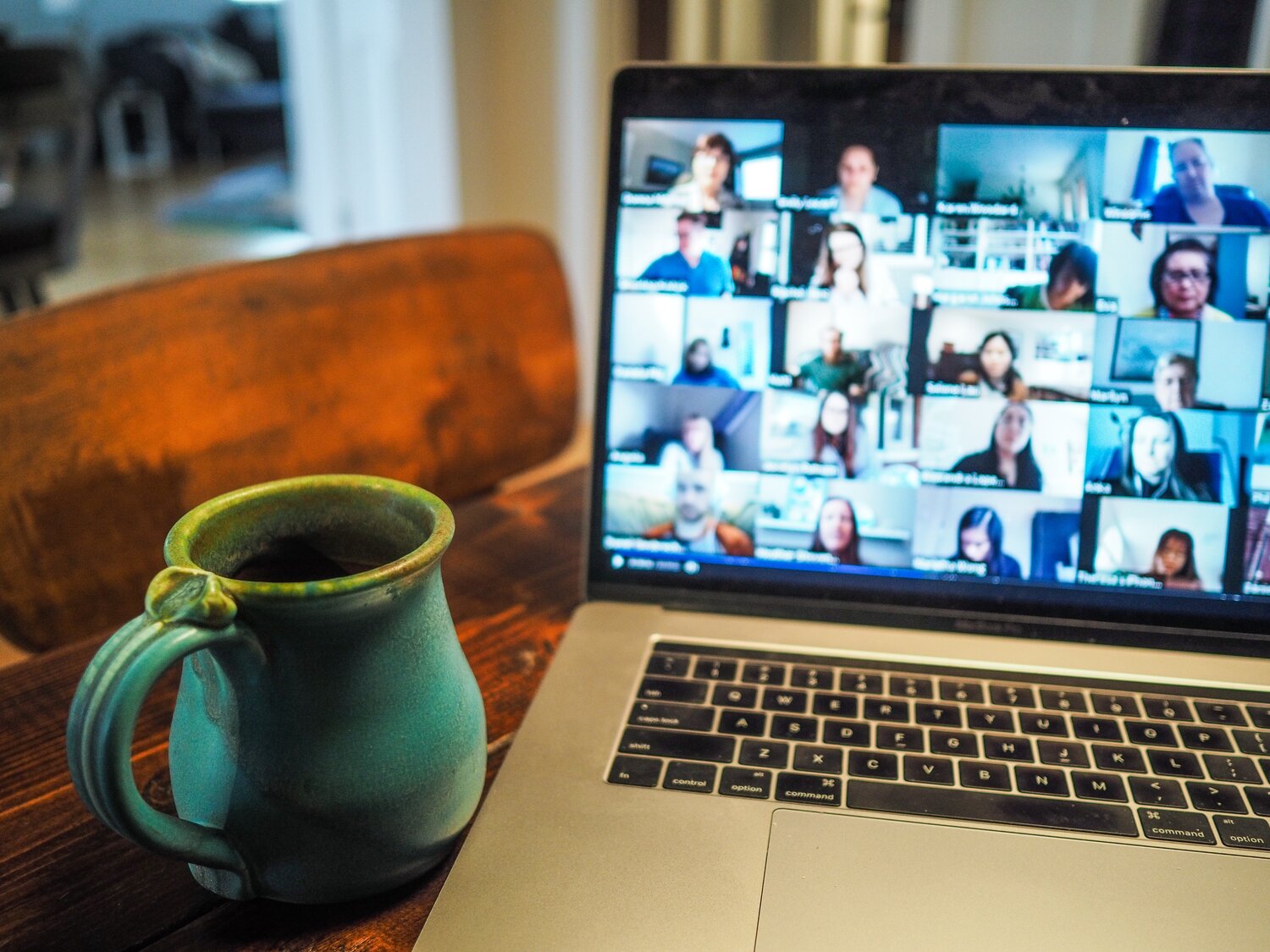 Six Things I Learned About How to Pivot a Business
This blog post is based on a presentation David Siegel, CEO of Meetup, gave at our annual Scaletech Conference. Scaletech gathers the brightest minds in product and tech to share hard-won secrets on startup growth, product direction and business strategy. Thank you to BMO Innovation Banking Group for being the presenting presenter of Scaletech. For more information on the Scaletech Conference visit www.scaletechconf.com.
The COVID lockdowns forced most businesses to pivot. Everyone had to rethink how workers work and how to continue providing services when restaurants, storefronts and offices shut their doors. Anything to do with meeting up with other people was impacted the most. Meetup is all about getting together in person.
With over 50 million members in 193 countries and 15,000 events every single day, Meetup has been bringing people together to create thriving communities for close to two decades. This has been an insane year as we sold out of WeWork and of course the pandemic, so I shared what I learned from this experience with other CEOs at Georgian's Scaletech Conference 2020.
Re-examining Our Mission
Scott Heiferman and the other founders created Meetup from the ashes of 9/11. When Scott went out of his apartment, he saw all these other people hanging around in the lobby. They didn't know what to do with themselves, they just knew they didn't want to be by themselves. Scott met all these people in his building he had never met previously, and he said to himself that it shouldn't take a tragedy like 9/11 for people to understand the importance of community. Meetup would enable everyone to get together and build their own community.
When the COVID pandemic hit in 2020, everything went off a cliff. The number of people RSVP-ing to events went down precipitously in March, then again in April and then again in May. That's a serious problem for a company dependent on events and in-person connecting. So, what did we do? We quickly said, "We need to pivot to allow online events."
You have to understand online events and technology-only events are like a four-letter word at Meetup. We were all about the passion and magic that happens when people get together in person. Our founder even took a sledgehammer to a VR device once, saying, "We use technology to do one thing only: to get people off technology. That's our goal."
Pivoting to online events would go against the soul of the company.
Ultimately, we realized our mission isn't really about in-person events. Our mission is about keeping people connected. We had to keep people connected during the pandemic and we had to do it safely.
Our goal is now to use technology to build community.
In a Crisis, Be Directive
Like most CEOs, founders and leaders, I sometimes struggle with when to direct and when to empower. The ideal scenario is to be as empowering as possible so other people make their own decisions. The risk is, empowering takes longer, and in a crisis situation, you need to be directive.
In this crisis, I was probably uncomfortably directive. We got the leadership team together and made a decision in a day. We had to make this pivot and do it quickly.
This required taking people off their current projects to enable online events as quickly as we could. No engineers are happy in that situation. We had to be comfortable producing a minimal viable product (MVP), not an amazing experience but good enough, and then improve from there.
We were quite directive but also apologetic about being directive. We explained the context and reason we were doing it.
Online events were up and running in four days. From there, it was another month, month-and-a-half of improvements.
The most important thing in a startup is learning. The best way to do this is to get data, learn from it and take action. Based on what I learned in 2020, here are my six principles to pivoting:
1. Remain Grounded
Just like in basketball, when you're pivoting, you need to keep your ankle firmly to the ground. You can't pivot your mission. You shouldn't pivot your vision. You shouldn't pivot your values.
An indepent study from ImpactED at the University of Pennsylvania discovered 89% of our organizers felt they positively impact people's lives. 90% of our members felt they gained knowledge and skills when they attended Meetup events. Meetup makes people's lives better. The more people that attend Meetup events, the happier they are. That's a beautiful thing.
So we remained grounded. We said, "Our mission is empowering personal growth through real human connections. Not necessarily in-person, but real human connections is what it's all about."
2. Support Your Pivot With Best Practices
Make sure to surround your pivot with as many different best practices, communications and education as you can to really help people understand everything. We had to educate every single organizer on how to transition from in-person to online events.
How can you run a marathon online? Well, the answer is people can run independently then get together after for a beer. They can still find social connections online. Some events are easier, some are more challenging.
We created workshops for organizers, the Community Matters blog, discussion groups, mentoring opportunities and templates to help pivot to online events. Conversation is the ideal form of communication, so we invited all our organizers and our most engaged members to Meetup Live. We talked to them about the pivot, what the pivot can create and why we were pivoting. 
Challenges are ongoing as some people find themselves battling "Zoom fatigue." This is partly technology-related but also non-interaction oriented. The key is to make events as interactive as possible. Make sure every event has an opportunity for breakout rooms, use something like the Icebreaker app to get people to meet beforehand, play games, ask each person their favorite country to visit after the pandemic, and things like that. Make sure there's lots of interactivity between events to get people talking.
We also pushed our organizers to try to get together in person safely while the weather is nice. There were tons of events where people could sit six feet away from each other and have masks on. The key is to figure out how to do outdoor activities that are safe and do online events that are interactive.
3. Understand What's Happening In Your Ecosystem
When you're making your pivot, you need to understand your users and what's happening in your ecosystem, then pivot more toward that. An example is in early June when we saw an enormous number of Black Lives Matter (BLM) groups created, we leaned into this heavily in terms of a pivot for us.
We decided to make every single group free to organize around racial equality. We want to make sure we are a platform that supports racial equality and social justice. We now have thousands of members in these groups.
We created all these different events around that as part of our pivot toward online and focusing on serious events happening in this world.
4. Focus On The Future, Not Just The Present
In your pivot, make sure you're doubling down on the future and not just focusing on your current. To this end, college students and anyone with a .edu email can become a free Meetup subscriber for six months . We ended up seeing over 67,000 people attending events from 400 plus groups created through this college initiative, Campus Community It's really meaningful to our growth.
If you don't have cash, then your ability to make medium to long-term decisions for your company to thrive is a complete dis-enabler. Fortunately, with our acquisition, we had enough cash protection. We didn't have to focus on short-term revenue. Our priority was ensuring the vibrancy of our ecosystem.
People will attend a group that's free. Over 80% of people that become organizers are Meetup members. And then ultimately, it could be a week later, a month later, a year or two years later, those people will then create Meetup groups and be organizers themselves.
5. Leverage Your Data
Meetup has tons of data, including the percentage of in-person versus online events throughout the pandemic. Generally, we can see countries who are handling the pandemic well have a higher percentage of in-person events compared to countries facing serious challenges.
In the example earlier, our data showed a sudden increase in BLM group creation, prompting us to focus on encouraging social justice groups.
There are a couple of ways to judge your community's success. Qualitatively, the best community happens when every single person can be their authentic and true self. My dream community is diverse in terms of ethnicity, age, religion and everything else. Even a technology group should have different experience levels, ages, backgrounds and programming languages.
Quantitatively, we look at repeat RSVPs. It's a simple metric, but if there are 10,000 people in a group and a different 50 attend each time, it's not an interesting community. If there are 18 people in a book club, 13 showing up every time and two or three new people each time, that is a huge success. That means these people are showing up time after time, they're building deep relationships and those relationships are translating into them wanting to come back. Ideally, there's new blood coming in, because community is always strengthened by new people joining.
6. Look At New Customers And Revenue Sources
Make sure you're really out looking at new customers and revenue sources as part of your pivot. For us, we have a B2B business, Meetup Pro where Google has 500 different Meetup groups, AWS has a couple hundred, and Microsoft has hundreds of different groups. Many founders also create a Meetup group to build community around their product.
We pivoted even more aggressively into B2B as part of our initiative. Also, we want to identify different groups around topics of interest and engage those groups, and then getting access to anyone in that community is an additional growth source for us.
Meetup's Pivot Results
At the beginning of the pandemic, we were down, down, down. Now, we're actually seeing growth. Through May to September, you can see the numbers are slowly but surely heading back.
Slowly, in-person events are getting back. Online, it's still staying steady, and with the pandemic continuing, you will probably see online growing even further.
We're seeing a nice little bump in RSVPs, people attending events and the number of events created. That's because of the online pivot.
Online events and online connecting and online dating are going to be continuing post-pandemic. Companies able to capitalize on people's behaviors and comfort level with video conferencing are going to continue post-pandemic as well.
If not for the pandemic, we would never have been able to create amazing experiences for many people. The pandemic has created the opportunity to accelerate something that, frankly, we should have done much earlier, but there was too strong of a cultural taboo.
These are the six things I learned while pivoting Meetup. My hope is that as the world continues to change, you are able to put these lessons into your tool box and they save you struggle as change continues to arise and pivots continue to be necessary.
Over the past several months, CoLab executives and customers have told us…
You're probably familiar with OKRs — Objectives and Key Results. OKRs are…
What do you work on at Georgian? As part of the R&D…