November 19, 2021
The Secrets to Scaling Go-to-Market Strategies – From Two CoLab CEOs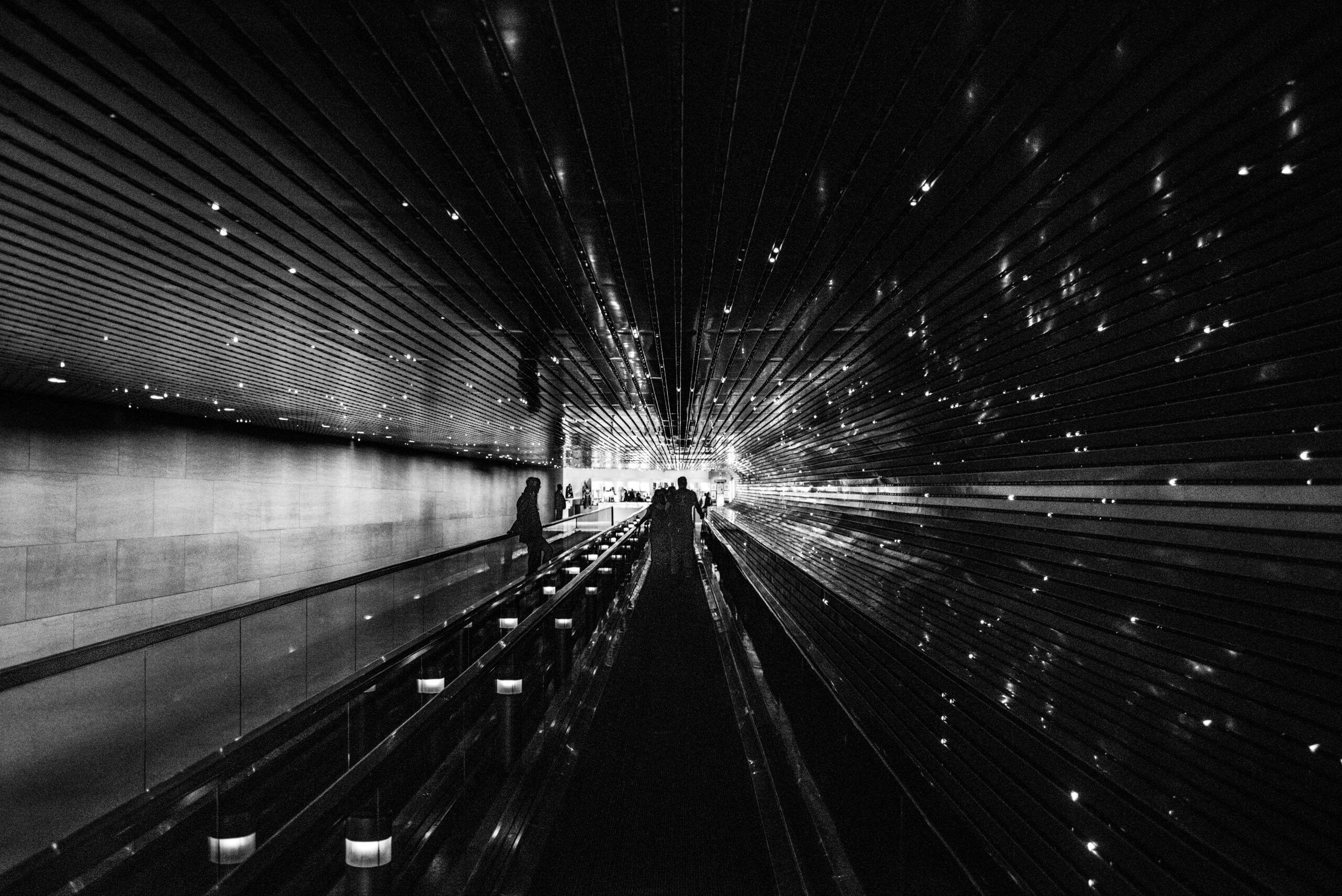 One of the most common questions we hear from CEOs and their Revenue leaders is how to scale a repeatable revenue engine. At our recent CoLab Day event, three experienced startup leaders shared their insights to help other CoLab companies with their go-to-market challenges and identify new opportunities.
Peter Szary, Georgian's Head of Customer Success, moderated the session. He was joined by Aadil Kazmi, Co-Founder and CEO of Swyft and Bryn Jones, Co-Founder and CEO of PartnerStack.
Peter structured the session around Georgian's CRO Growth Framework, which you can find in the How An Experienced CRO Builds a Revenue Engine post.
Where Do You Play?
The first layer of the framework addresses go-to-market focus. Peter asked the panelists: what helped them decide where to play, how did they initially go about it, and where are they at today?
Many early-stage companies try to be everything to everyone and at first, Aadil said, it was tough for Swyft to zero in on what their go-to-market motion should be. In the end, there were three questions that helped them decide where they play.
The first was around market opportunity and how that married to their product strategy. They asked themselves:

Who could we service today?
Who can we service six months from today?
Who can we service 24 months from today?

The second was asking what can the product do? When will it be able to do more things? And what is the market size in each of these segments?
The third – and the most important question – was to discover whose problem they can solve the best. Looking at the problem through the lens of those customers who saw their product as a must-have rather than a nice-to-have helped Aadil's team to zero in on their ideal customer type.
Once they'd established their ideal customers—SMBs, in the early stages—Swyft deepened their understanding of their customers' needs as the business grew. This later allowed them to move up-market and roll out their enterprise product and onboard larger retailers as the product matured.
For PartnerStack, the path to discovering where they play evolved as their customer organizations evolved. They found that their target buyer had moved within their customers over time, starting in the Sales department, then the Marketing department, now finally as a direct report to the CRO.
As a result, their buyer personas also evolved, beginning with personas modeled on some of their top customers, and eventually including not just the buyers, but users of the platform as well.
Data played a key role in defining the cost to serve for each of the personas. Early on, PartnerStack surfaced as much data as they could to identify themes. This helped them track trends but also disqualified some of their earlier assumptions. Maintaining close relationships with both customers and also potential customers who said no was key to gaining the necessary learnings over time.
How Do You Win?
Once you have a clear picture of where you play, the next challenge is creating repeatable playbooks to win. Peter asked the panel how they defined product-market-fit and got to repeatability.
In the early stages, your product's not going to be fully baked the way that you really want it to be, said Bryn. There's going to be a number of things that you want to add to your product. That's where first principles thinking comes in and you have to ask yourselves: what do we really want to be?
For example, one of the core functionalities of PartnerStack is commission payouts between a software vendor and a partner. The company used to hear a lot of feedback from customers requesting payouts in gift cards or discounts. Even though it felt like they were losing all the time in that market, the team went back to first principles and decided that they wouldn't change the product to win these deals. They had belief that their approach was ultimately the right one.
Bryn framed product-market fit as:
What are the things that you're willing to put the company on the line for to go and be right?
There's a lot baked into that statement. In their case, it helped them determine what they weren't going to do. You have to be willing to say no to some customer requests and to lose those customers who don't fit your target market.
Get rid of the word 'customization' and focus on 'tailor.'
While it's usually necessary – and beneficial from a learning standpoint – to customize your solution early on, eventually, it will limit a company's ability to scale and create unnecessary technical debt. You want customers to have the ability to tailor their implementation or tailor their product to their needs. If you're customizing it meet their needs, then it's not going to work for either of you.
Aadil explained that Swyft wins based on three themes:
Separating product from market and looking at fit independently.
What is a key KPI that measures product fit and then what measures market fit?
For Swyft, a low churn rate was a great measurement for product fit while market fit was measured in sales velocity. By using these metrics, Swyft was able to clearly define which markets they were performing well in and which to deprioritize.
Using data to drive sales performance and benchmarking against more mature companies. Many companies don't track metrics early enough. Aadil suggested breaking up your funnel into individual stages and measuring performance at each stage to discover where bottlenecks are.
Being clear about who they're targeting and how they buy. Where do key buyers spend their time and how can the team reach them? As Swyft moved up market, for instance, they had to rethink their entire playbook that was built around SMBs.
Building the Team and Driving Alignment
Finally, Peter wrapped up the session by asking how the speakers built the right team to scale their efforts and drive alignment across their go-to-market organization.
Aadil recommended that founders stay open. You need to have a culture of constantly learning and being extremely iterative. Instituting processes too early doesn't allow you to understand and adapt to your customers' or your team's needs.
Once you have product-market fit, Aadil recommended hiring a "scaler" to come in and grow your team around them. He defined a scaler as someone who has experience building out go-to-market functions, or marketing functions, at other startups. For them, the key was startups, not necessarily large company experience as that's a different type of scale.
To create alignment he shared:
Establish internal communication cadences – he sends out a weekly newsletter to the entire company covering weekly highlights, lowlights, etc.
Ensure critical teams have weekly cadences – not just vertically, but cross-functionally as well.
Use tools to enhance communication – an interconnected toolset with clear channels for different uses.
---
We hope you enjoyed this recap of the Go-To-Market Ask Me Anything (AMA) session from CoLab Day 2021.
Thanks to Peter Szary and our guest panelist for such an insightful discussion.
Aadil Kazmi is Co-Founder and CEO of Swyft. Swyft is a logistics company that enables affordable, scalable, and seamless same and next-day delivery with its proprietary self-learning routing and load balancing to ensure your parcels always arrive on time with the lowest failure rates in the industry. Swyft's tech optimizes a courier company's workflows, creating net new value.
Bryn Jones is Co-Founder and CEO of PartnerStack. PartnerStack enables technology companies to ignite growth through partnerships by identifying and connecting them with high-performing partners. The technology companies that use PartnerStack will generate over $300 million in revenue through partnerships in 2021. PartnerStack has raised $40 million from investors like 3L, RRE, Real Ventures, and Y Combinator (Summer 2015).

Growth insights
in your inbox
Join our community of thousands of tech entrepreneurs to get actionable insights from our monthly newsletter.