January 22, 2021
Three Leadership Principles for 2021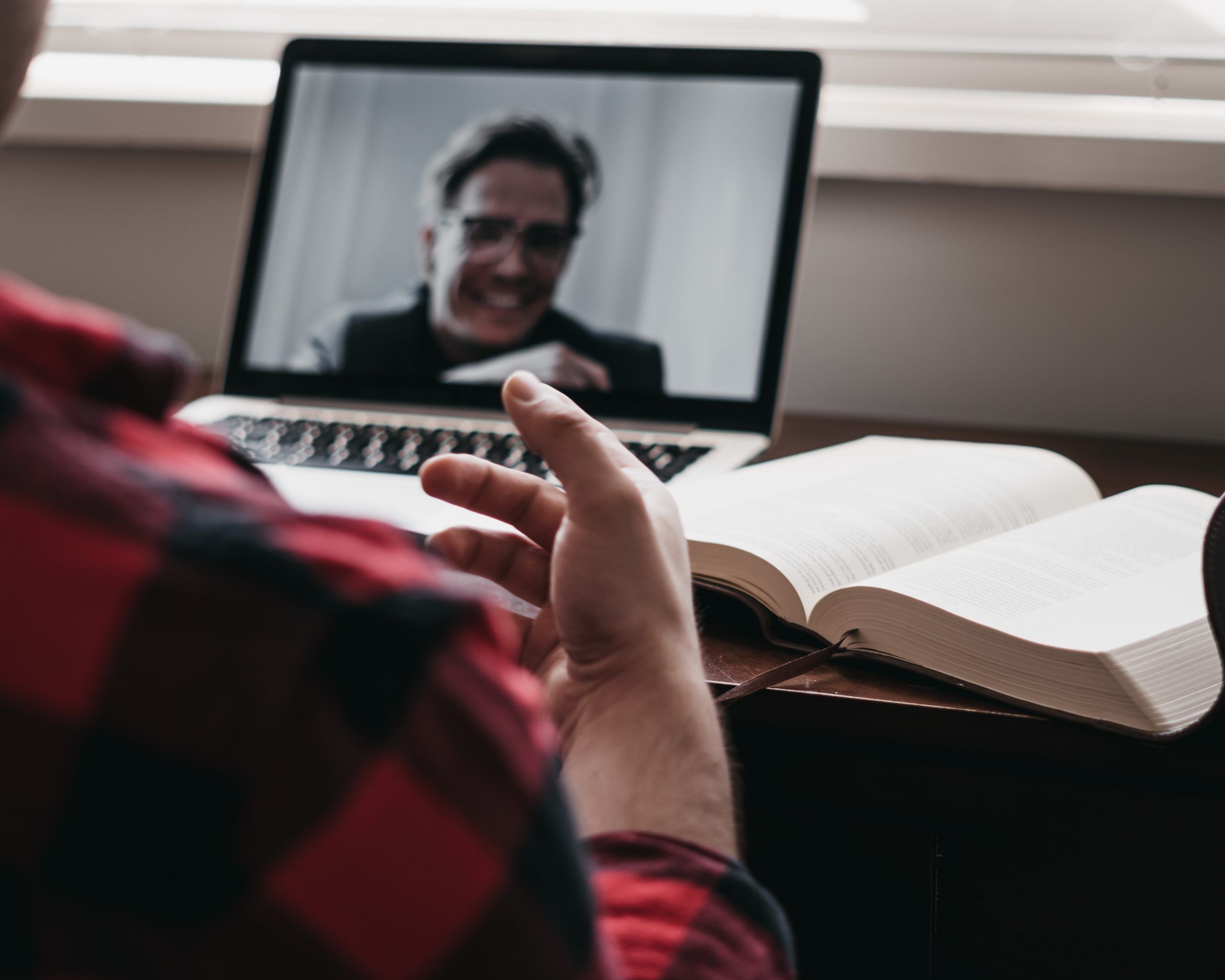 I have spent the past 32 years as an operator, leading revenue teams at software businesses like Oracle, Qlik and Pluralsight. My career has seen some incredible highs and some major lows that I will never forget. In 2018, I was on the floor at NASDAQ ringing the bell as CRO of Pluralsight. I also happen to live just outside New York and was running large businesses after 9/11 and the 2008 market crash.
Why do I share this back story? Simply to level with you. I thought I had seen it all in my career, but I have never seen anything like COVID. If you are an entrepreneur reading this, I just want to say upfront that I feel you, and I commend you for leading your teams through this crisis.
Just before COVID hit, I made my first ever career switch and took on a role in venture capital. After countless years carrying a quota, I joined Georgian, a Toronto-based fintech and innovator in growth-stage investing. My role involves advising CEOs, CROs and sales leaders on their go-to-market strategies, and I have spent the last year collaborating with them as they navigated through 2020.
At Georgian, we have over 40 active portfolio companies, each with a unique set of go-to-market circumstances. From my seat, I have the benefit of being able to take an objective outsider's view of each situation.
As I reflect on the conversations I had last year, three core themes come to mind. My hope is that these themes and the surrounding ideas will be meaningful and motivating for executive leaders to hear as we all work to make 2021 an amazing year.
1. Balance EQ and IQ
The events of 2020 – and the emotions that we all felt as a result – put the spotlight on leadership teams. Employees looked to CEOs and executives not just for vision and inspiration but for emotional support and understanding. If there is one thing that stands out to me about the last year, it is that a leader's ability to strike a balance between EQ and IQ is more important than ever.
In addition to worrying about the business and hitting targets, leaders have had to go further than ever before to care for their employees' physical and mental health. The rapid shift to working from home, alongside all the other burdens of the pandemic, was an uncomfortable shock for our teams.
Unfortunately, there is no silver bullet or framework that can solve this challenge. As a leader, it can be exhausting to carry this weight, so the first thing I would recommend is to look inwards and make sure you are taking care of yourself. Do your best to put yourself in a headspace that enables you to show compassion for others in the face of new shocks and stress.
Once you've done that, think about how you balance EQ and IQ in your leadership. Consider how you communicate, the tone you use, the personal details you share and the questions you ask. One simple tool we've used successfully is the Red-Yellow-Green method. However you go about it, now is a great time to bring a little more human touch to your leadership.
2. Executive team alignment
At some point in the last 12 months, we've all probably felt a bit lost. I certainly have.
When we're all worn out from Zoom fatigue or stressed after reading the news, it is easy to feel like you have lost your sense of purpose at work or feel disconnected from your organization.
Once again, the fragility of our world puts pressure on leaders. This time I'm talking about the importance of alignment. I feel the that this year more than ever, leadership teams must align around a shared vision and show that alignment to the entire organization. The best starting point here is usually to get everyone using the same planning tool: OKRs, V2MOM, or Georgian's Value Creation Framework could all be helpful.
The bottom line is that if your business units are operating in silos, people will notice. They will feel dejected and lose trust. On the flip side, if your leadership team makes a conscious effort to come together and operate as a single unit, employees will feel settled and motivated. 
Push yourself and your leadership team to paint a clear picture of where you are going and help your broader team feel connected to why you are going there. Each employee should feel absolute clarity on the 3-5 most important things they can focus on this year to help the organization succeed.
3. Simplify the complex
As entrepreneurs, we get energy from innovation. We are creating categories, disrupting incumbents and rapidly scaling teams. We love to get into the details, and we get a rush from all the activity and complexity. At Georgian, we're no different.
I'm sorry to be the bearer of bad news…but complexity is hard to scale. And complexity from leaders often comes across as scattered thoughts.
This brings me to my final reflection – the importance of simplifying the complex.
I often hear from CEOs and CROs that they struggle to find time to zoom out and simplify things. But if there is anything I've learned from leading revenue teams in my career, it is that you need to slow down to speed up.
What does that mean?
Take a step back and ask yourself – are you adding bloat to your GTM efforts by targeting too many of the following?
Buyer personas
Customer segments (SMB, Mid-Market, Enterprise)
Geographies
Product use-cases
Acquisition channels
Team structures
Comp models
If the answer is yes, consider narrowing your focus and simplifying your process. Think about whether you have all the right ingredients to win in each of these areas. You can use the CRO Priority Pyramid as a guide. Cut back where you are spread too thin so you can do more of what you do best.
Where We're Going in 2021
I hope some of these ideas resonated and will set you up for success in 2021. This year, my goal is to empower revenue leaders in our ecosystem to lead more holistically and give you the confidence to win and retain more business. Keep an eye out for upcoming posts on customer segmentation and setting up your revenue organization for success. And don't hesitate to send me a note on LinkedIn if you'd like to keep in touch.
Growth insights
in your inbox
Join our community of thousands of tech entrepreneurs to get actionable insights from our monthly newsletter.