June 18, 2021
In a Hybrid Work Environment, Communication and Empathy Key to Retaining Talent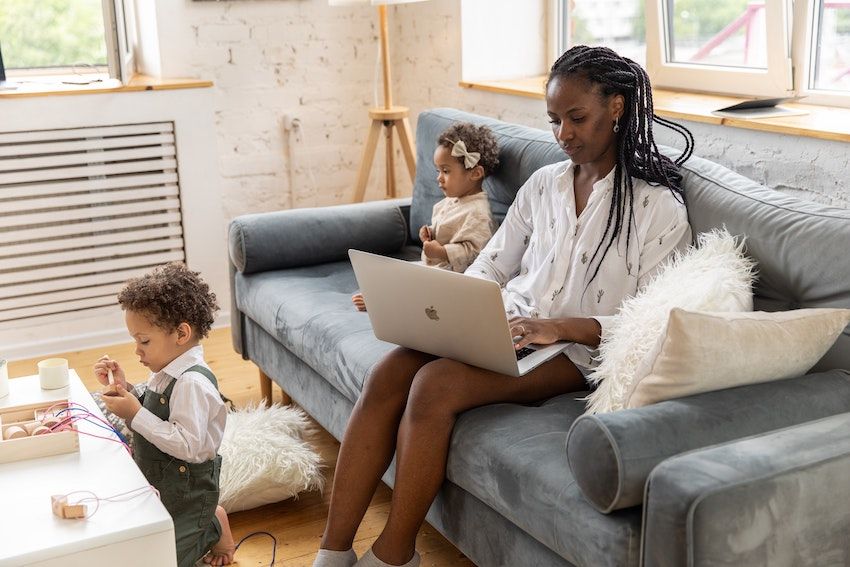 As COVID-19 vaccinations ramp up, many companies are thinking about what their post-pandemic workplace looks like. There are questions around balancing the flexibility of remote work, and encouraging the camaraderie of working face to face — and these decisions can define a company's workforce. According to one study of 1,022 U.S. professionals, nearly 30% would consider leaving their jobs if they couldn't continue working remotely. A hybrid work model could be important to maintaining a sense of balance and retaining talent.
On June 23, Georgian hosted a panel for CoLab companies on building high-performing teams in a hybrid environment. Hosted by Kathryn Christie, Georgian's Head of People, the conversation featured Jennifer Christobal, VP of People and Culture at RiskIQ, Sue DiPoce, Chief People Officer at FreshBooks, and David Hassell, CEO of 15Five.
Ahead of the event, we asked Hassell what's top of mind for him as companies reassess their culture and work-from-home policies.
"I've talked to so many HR leaders who have decided that the format of the office, pre-pandemic, no longer works," Hassell says.
Communicate with employees
As companies shift to a hybrid environment, Hassell says companies need to be intentional about how and why they're adopting certain practices so that they can better communicate those decisions to employees.
"You have to know what you're trying to do," Hassell says. "Having intentionality and clarity as to what your plans are and communicating them in advance is really important."
Those decisions can affect a company's ability to attract and retain talent. Hassell says that in his conversations with other HR professionals, offices are being viewed more as collaboration spaces rather than mandatory spaces to work all the time. "One of the things that some of the best people have decided is, 'I'm going to be nomadic' or 'I'm going to move to a different city,'" Hassell says.
Levelling the field for remote and in-person workers
HR professionals are concerned that a hybrid work environment, if implemented poorly, could impact who gets opportunities in the workplace. Women are more likely to take on childcare duties, and working mothers that choose to work from home could be passed up for promotions compared to their male colleagues that show up to the office.
"If you're in the office, you have inherently greater access to people and more social capital," says Hassell. "It's intentionally thinking about, how do you actually take care of folks that are never in the office? Access is the biggest thing."
Hassell advises creating rituals where everyone feels welcome. At 15Five, the company had a pre-pandemic policy that all employees had to have their own laptop camera on if they were having a meeting with remote colleagues.
"It wasn't like, there are 10 people in the conference room and then you're the one person on the big screen," he says. "You have to democratize the experience of being part of one team that is less relevant about whether you're in the office or not."
Establishing clear rules of engagement on a team should also apply to performance assessments — one of 15Five's main areas of focus as a company. Hassell says the pandemic has been a "forced experiment" that has shown employers that employees can work at home effectively, but managers may still feel uneasy about adopting a permanent remote work policy, leading to a disconnect. According to a PwC study, Sixty-eight percent of executives say a typical employee should be in the office at least three days a week to maintain a distinct company culture, while employees would prefer to be remote for that same amount of time.
In a hybrid environment, managers need support with the right tools and technology to assess employees' performance and engage with them effectively. In the past, managers may have assessed employees based on how much they saw them working in the office, rather than actual work output.
"None of us are immune to the unconscious biases that we hold," Hassell says. Having performance reviews based on a defined set of competencies for each job, rather than relying on a manager's subjective rating, can keep evaluations fair for both remote and in-office workers. "That's really critical, especially in a remote environment," Hassell says.
In a hybrid work environment, "soft skills" — which Hassell calls primary skills — like empathy and communication will make it easier for managers to connect with their teams.
"It's important that managers are trained to understand and be able to attune to their employees, even when they're not in the same room," Hassell says. "That's challenging. It's one thing to be emotionally intelligent if we're in the same room. Now we're two boxes on a computer screen."
Striking a balance
There's a lot of uncertainty about the future of the workplace, and it's difficult for companies to have all the answers about the right balance between working in-person and remotely. There is no one-size-fits-all solution for each business, and it will take time and patience to figure out what works for each team.
Hassell says to expect some tension as there will be some workers that are ready to return to work and some who feel they can more effectively work from home.
"I think as the new normal sets in, we're going to understand where the lines are in terms of, 'if we're being too rigid or we're gonna lose our best people, if we're being too flexible, we feel like we're compromising our productivity,'" Hassell says.
Want more insight into building an effective hybrid work environment? Contact Conor Ross for more information on Georgian CoLab.
Growth insights
in your inbox
Join our community of thousands of tech entrepreneurs to get actionable insights from our monthly newsletter.