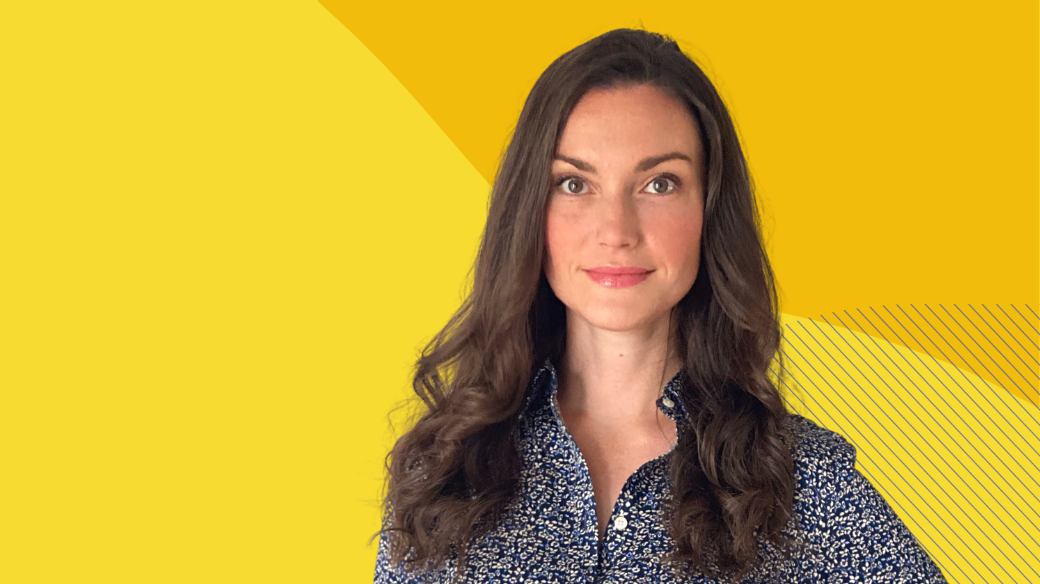 Team Profile: Sonia Lagourgue, ESG & Purpose Leadership
What do you do at Georgian?
My role at Georgian has three components. First, I'm responsible for integrating sustainability into every aspect of how Georgian operates and ensuring we do so in an impactful and data-driven way. Second, I collaborate with our customers (portfolio companies) to support their adoption of ESG practices. Third, I work with our stakeholders, partners and peers to help the tech sector become more inclusive and sustainable. 
For me, sustainability means creating long-term economic value in a way that also meaningfully benefits people and the environment.
How did you get into your position?
I've always been interested in the intersection of social innovation and technology. Early on in my career I worked on diversity, equity and inclusion (DE&I) initiatives in talent consulting. After that, I spent over 10 years working in tech and innovation, including most recently at MaRS.
When I joined Georgian's Community team in 2020, I had the opportunity to work with many of our customers' executives. In talking with them, it quickly became clear that environmental, social and governance (ESG) issues were becoming a major priority, just as they were for Georgian. As our focus on ESG crystalized, I was invited to lead the initiative full time.
How would you describe Georgian's approach to ESG?
In many respects, ESG is a part of Georgian's DNA. We prioritize long-term value over short-term wins, and we've always cared about people and the impact that technology has on the world. Over the past few years, we have been translating those core values into a tangible program of work.
To start, we took a critical look at our internal operations to make sure that we're following best practices from an ESG perspective and identifying areas where we can generate the most positive impact. For us, that means not only having the right policies and procedures in place to ensure we're operating fairly and equitably, but also building the business case for sustainability to influence others. ESG impacts everything from how we hire and retain staff to which companies we invest in and who we partner with.
Another important aspect to our approach is sharing the knowledge and experience we collect with our customers and other stakeholders. After all, we know that our own ESG journey probably isn't all that different from theirs. By sharing, we hope that we can help their progress but also learn from them and increase our collective impact as a result.
What are some of the initiatives you're working on?
We want everything we do to be evidence-based and measurable. One of our first big initiatives was to introduce an annual ESG survey across our customers to collect data specific to growth-stage, B2B software companies. The survey includes questions on DE&I, cybersecurity, compliance, board dynamics and climate.
Since then, we've designed programming in partnership with our customers to help address areas of risk and bring about positive change, based on the trends we see in the data. For example, we have collaborated to enhance inclusive hiring practices and increase board oversight of cybersecurity risk.
We're also committed to transparency and publish an annual report on our ESG initiatives called Higher Purpose, the most recent of which came out earlier this spring.
What is Georgian's emerging purpose thesis and how does it relate to ESG?
We've started work on developing a purpose thesis. The central idea is that the best companies will adopt an enduring purpose as an integral growth strategy, operationalize ESG and work responsibly with all their stakeholders. We believe that purpose-led companies will outperform their competitors and win in the market. Over the coming year, we will work with others in our ecosystem to further develop and validate our perspectives on what it means to be a purpose-led software company.
Do you have any advice for other businesses just getting started with ESG?
ESG can be overwhelming given just how big of a mandate it is. My advice is that you shouldn't go into it thinking that you have to boil the ocean and get everything right from the start. This might sound cliché, but it really is a journey. Start with an intentional goal and iterate from there, making sure to measure what you do and to hold yourself accountable. You'll also want to be able to clearly speak to the impact of what you're doing, whether that's on your own business, your stakeholders or on your community more broadly.
What do you like to do outside of work?
Outside of work, my main priority is being a mom. I've got a very active five-year-old son and there's nothing better than experiencing the world through his eyes. Whether it's introducing him to new foods, spending time in the garden, building legos or going for a hike, sharing simple experiences with him is a lot of fun and keeps me active!
We rebrand our annual Higher Purpose Report to our Purpose Report. This...
Over the past several months, CoLab executives and customers have told us…
You're probably familiar with OKRs — Objectives and Key Results. OKRs are…