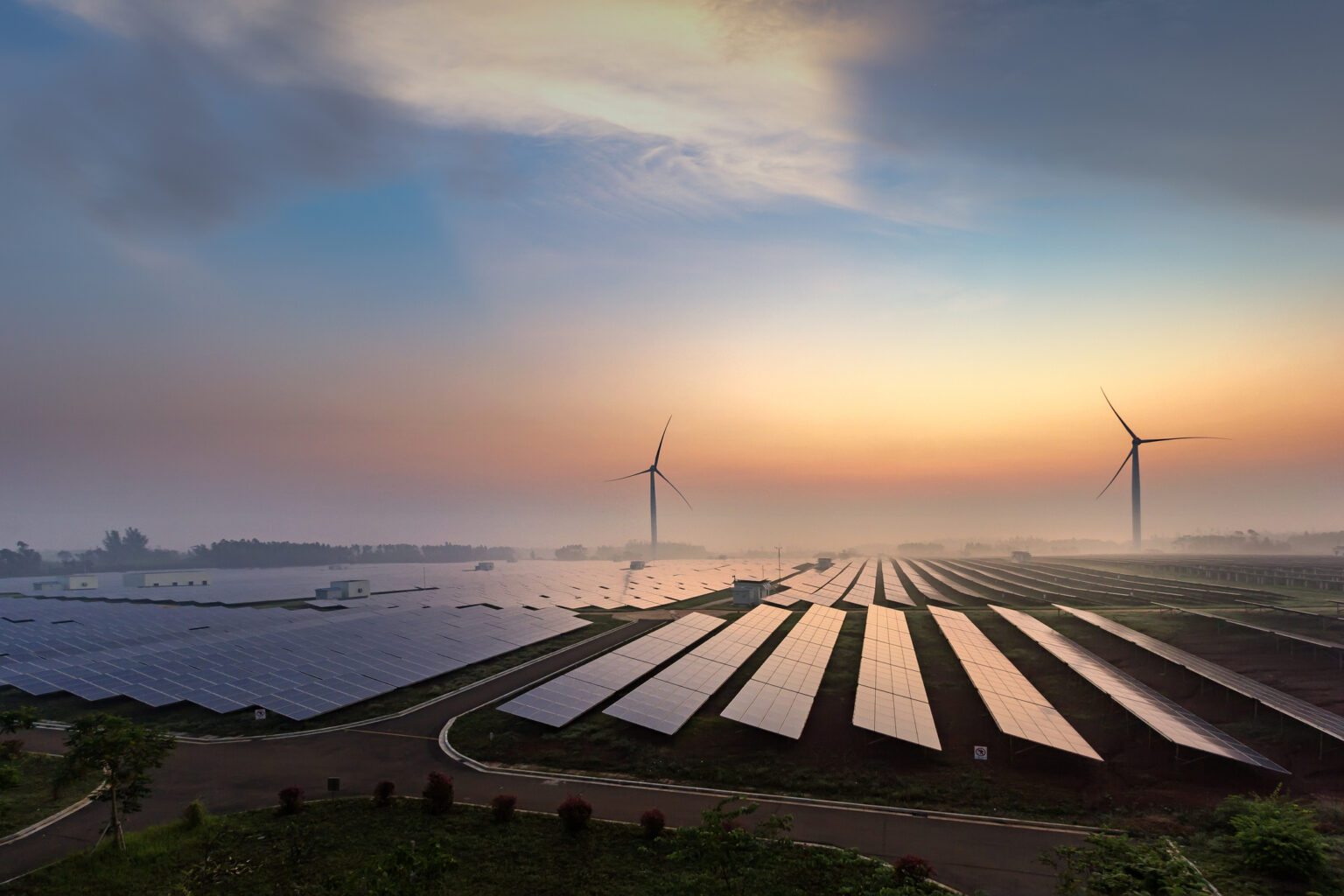 The Socially Responsible Revolution: How ESG Can Impact Your Business
In our changing world, environmental, social, and governance (ESG) management and investing are becoming increasingly important to both businesses and individuals within them. Investors are also beginning to consider how companies are integrating ESG into their strategies and operations. If incorporated properly, this means that ESG practices can be a value creation lever for your company.
In a recent CoLab Connect event, we chatted with Chase Wisnowski, vice president at Malk Partners, and Kelsey Jarrett, engagement manager at Malk Partners, about the growing importance of ESG in any business, and how it can elevate your company.
So… what is ESG?
"ESG stands for environmental, social, and governance factors that are directly related to a company's internal operations," explains Chase. He adds that ESG can include things like evaluating diversity, equity and inclusion in your company, your employee engagement, the actual environmental footprint of your operations, as well as how you're structuring your compliance program or business ethics program to align with best practices and mitigate the risks that your business faces, given the impact of your business operations.
Social responsibility, or the idea that a company should play a positive role in its community, is tightly woven together with ESG practices and can have a considerable impact on how your business is perceived and embraced. For example, "maybe [a company] is creating plant-based meats that are way less energy-intensive and better to the environment relative to traditional burgers," says Chase, adding that this could have a positive impact, versus a company – a weapons manufacturer, for example — that could potentially garner negative perception for its products.
How can ESG create value?
Kelsey explains that when Malk Partners first initiates an ESG review, they begin by evaluating a few key areas – your industry/business model, location, and customer types – to determine what ESG risks and opportunities are most material to a company. At a foundational level, issues related to data privacy and security, diversity, equity and inclusion, ethics and compliance, and social and labor conditions are material to all businesses. Meanwhile, risks related areas like environmental management or supply chain will be business-model dependent.

"These are likely areas of concern for all companies, regardless of industry and business model," says Kelsey, "and where we would suggest these earlier stage companies focus their ESG program development."
One area of ESG development that has become incredibly important for businesses is climate change and decarbonization. In fact, in a survey report by Eversheds Sutherland and KPMG IMPACT that polled over 500 global companies, over three-quarters of respondents indicated they'd already developed a strategy and targets to decarbonize their business. "Whereas previously, we kind of got a free pass at thinking around things like carbon tracking, I think that's starting to happen at an earlier stage now and is also relevant to tech companies," Jarrett says.
Of the three considerations within ESG, social and governance often play the most significant roles in smaller tech companies, particularly those just starting up. "Sustainability initiatives have been shown to increase employee engagement and customer loyalty," notes Kelsey. However, "strong human capital programs" along with "DEI programs" are a "huge lever for talent, attraction, and retention."
She adds that governance in its early stages often focuses on ensuring your ethics and things like privacy and data protection are consistently up to par. "Things like customer stewardship programs or… ethical supply chain programs can pay dividends down the line and are easier to put in now," Kelsey explains. Tracking greenhouse gas emissions early on can also help companies understand the applicability of emerging regulations and proactively avoid regulatory issues down the line. Similarly, placing policies surrounding employee governance and DEI regulations can help companies avoid and address issues that may arise.
"Creating robust policies and training against discrimination and harassment early on in your company's life cycle helps to create top-down cultures that don't tolerate discrimination, harassment and retaliation," says Kelsey, stressing that these "policies and culture setting activities are important from day one."
These policies and work culture will not only attract top talent, but in a competitive job market, help you keep good employees.
Growing expectations for ESG
The demand and expectation for companies to have policies surrounding ESG practices is growing and unlikely to stop any time soon. Given social media and instantaneous access to information, having positions on these sometimes controversial areas can become critical across all industries.
"There's a lot of demand from different stakeholder groups, whether they're employees, customers [or] media," says Sonia Lagourgue, ESG lead at Georgian. She adds that, depending on the type of business, there's an expectation for companies "to have either a perspective or a position on certain things". Lagourge says that "even if you're just speaking internally, it's important to have a thoughtful and authentic response… sometimes the response is just 'let's have a consultation. I want to learn'."
And, while you don't need to have a position on every piece of news, Chase notes that saying nothing when asked, or if the news applies to your business, is simply not a proactive solution. "Really understand what matters most to your employees through sound, employee feedback channels, and create a culture where employees feel like they can raise concerns," he suggests.
Ultimately, you want to create a company culture where employees feel they can speak up and will be heard.
Track your ESG metrics
For companies just beginning to implement ESG practices, it's important to track metrics of these initiatives. To begin with, "a lot of these metrics are in line with things that you'd probably already be looking at," says Kelsey – citing employee turnover as an example. "When you get to the size where… that data is meaningful… [you can start] to measure diversity in both your pipeline and how that trickles up throughout your entire workforce," she adds.
"The amount of knowledge about your business that one employee has is probably pretty significant," adds Chase.
Kelsey says that creating a road map of where your company would like to be, to ensure you're covering the most useful ESG data to help you get there, is a great way to ensure your efforts are as efficient as possible.
Getting your C-suite on board
As you implement ESG, it's important that your executives and upper management are also buying into these strategies. "[Company leaders] need to be, at the very least, champions," says Sonia. One way to do this is to ensure your narrative around the importance of ESG is strong. For example, having a story around your company's environmental practices that matches what you're actually doing, and is not greenwashing, can become critical when communicating with investors.
"Developing your narrative… from an early stage and engaging in the thought leadership that's out there and developing an opinion on this for your company… is really what's the most helpful thing," says Kelsey. This can also help ensure that you're being transparent with your employees regarding your ESG ambitions and not over-promising.
Simply put: ESG practices can amplify your organization's social responsibility and make it a better environment for your entire team.

This event series is part of Georgian's CoLab, our collaborative pre-investment program for early-stage startups. If you're interested in attending future CoLab Connect events or learning more about CoLab, contact Conor Ross.

What is Malk Partners?
Malk Partners is the foremost advisor to private market investors and their portfolio companies in ESG management and impact investing. The company supports managers throughout the fund and investment cycle to mitigate risk, capitalize on opportunities, and meet or exceed industry and limited partner expectations.
We rebrand our annual Higher Purpose Report to our Purpose Report. This...
As we discussed in our previous post, the sudden rise of generative AI…
At Georgian, we invest in high-growth technology companies that harness the power…