May 23, 2019
How IEX Built the World's Most Trusted Stock Exchange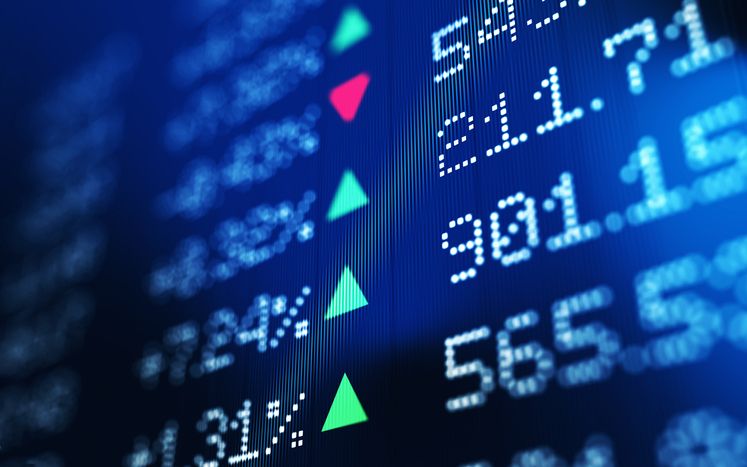 IEX Group is a fintech company on a mission to combat inequities in markets and industries beyond, using a combination of innovative technology and radical thinking. Georgian's recent investment IEX is our first in a company that has been built from the ground up to be trust-first.
While working on Wall Street in the late 2000s, IEX CEO Brad Katsuyama realized that stock exchanges were selling high-frequency traders an advantage to systems that gave them a fraction of a second's head start over other investors. To understand why this was so critical, imagine you want to buy shares of Apple, so you check and see that AAPL is trading at $200. You put in your order but it gets intercepted by high-frequency trading algorithms which, knowing you want to buy the shares, buy them before you and sell them back to you at $201. Sound unfair? Brad and his team certainly thought so.
Their response was to create the Investors Exchange, a stock exchange unlike any other, founded on the premise that people want to trade on a fair platform that doesn't provide advantages to predatory traders.
IEX's Trust-Based Culture 
From the very beginning, Brad has always been clear that trust is central to the company's ethos: "We're selling trust. We're selling transparency, and to think that trust is actually a differentiator in a service business, it's kind of a crazy thought, right?"1
Restoring trust in a system that favors some participants over others was no easy task, and IEX couldn't have done it without ingraining trust into their culture and values. IEX is the only U.S. stock exchange that doesn't pay brokers incentives to trade, relying instead on earning trading volume rather than paying for it. All employees at IEX understand that this is a major differentiator and understand the importance of trust to the business.
Rooting Out Bias
IEX's business is all about improving fairness. To level the playing field while still executing trades very quickly, IEX has introduced a slight delay to all of their trades – called the speedbump – to prevent high-frequency traders from obtaining an unfair advantage. Through this simple (yet technically complex) intervention, they put all trades coming into the exchange on an even footing, which builds trust with their customers.
IEX actively tracks and reports on KPIs that help quantify fairness, with the aim to move trades toward the midpoint on bid-ask spreads. In plain language, if you want to buy something for $10 and your friend wants to sell it for $12, their goal is to execute the transaction at the fairest price, in this case, $11.
Making Trust Measurable and Transparent
IEX tracks metrics to show that its focus on trust is paying off for its customers, publishing a range of comparisons across nine categories for 12 competitors to show market quality. IEX was ranked #1 for Execution Quality for 496 of the S&P 500 Symbols as measured by Effective Spread in Q4 2018.
The company reinforced its commitment to measurement by appointing Dr. Elaine Wah as Head of Quantitative Research, bringing together the exchange's market quality and quantitative strategy functions. By putting the department under her leadership, it becomes easier for IEX to develop data-driven approaches to improve the dynamics of trading both on IEX and more broadly.
Differentiating on Trust
Customers have become more and more sensitive to issues around fairness, bias, transparency, security and privacy in the wake of years of high-profile news stories including repeated headlines on breaches and reports of misuse of data. The result is that businesses and consumers alike now expect value to be delivered to them through the use of their data as well as assurances on how that data is being protected, used and shared.
To earn that right to use customer data, strategic investments must be made to address data concerns, and a reputation must be built around reliability, fairness and transparency. Companies that are early adopters of strategies that address these issues will receive outsized benefits by becoming the trust leader in their ecosystem. Leading software companies are now rethinking their entire business model around trust as one of the primary value propositions.
Trust is fundamental to IEX's business model and has built its brand and platform on the principles of fairness and transparency. That has included IEX becoming the first stock exchange to publicly disclose extensive details about its own costs, providing market data and connectivity for free to all market participants including investors, brokers, and market makers.
We are very excited about this opportunity to partner with a team who are uniquely focused on such an important challenge: to deliver fairer markets for all.
To learn more about IEX and their business, visit their website or check out the best-selling Michael Lewis novel Flash Boys: A Wall Street Revolt.
To learn more about the fundamental principles of trust and how they can help your business, check out our Principles of Trust and download the CEO's Guide to Trust.
Footnotes
Source: "Rigged" on CBS's 60 Minutes which screen on March 30, 2014
Growth insights
in your inbox
Join our community of thousands of tech entrepreneurs to get actionable insights from our monthly newsletter.