March 18, 2015
Maximizing SaaS Outcomes: How to Make Your Customers Happy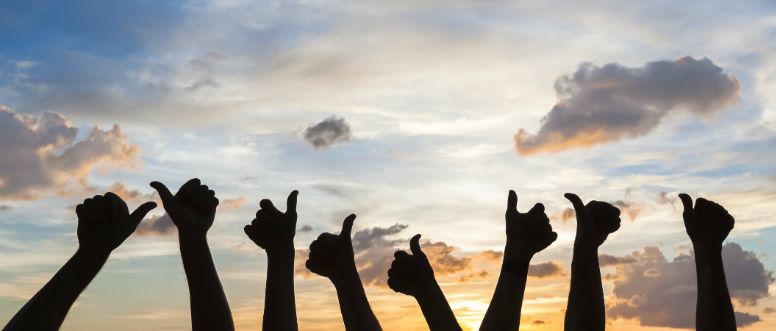 This is the seventh (and final) post in a series in which Gab Goncalves describes how he created value at PeopleAnswers, the predictive talent analytics software company he founded in 2001. You can also access previous post on building the depth of your team or go back to the beginning of the series and read about how to create a clear value proposition. 
Throughout this series, I've explained the six key drivers that can help maximize the value of your SaaS business, such as having a clear value proposition being able to articulate your total addressable market and building a compelling revenue model. For this final post, we look at the one factor that probably matters most to maximizing the outcome of your SaaS business: having happy customers.
During our first few years in business at PeopleAnswers, keeping tabs on customer satisfaction wasn't very hard. At the time we had just a handful of customers, and as CEO I was able to keep my finger on the pulse of all of those relationships. But as the business grew and we took on more and more clients, I began to lose that level of oversight. Eventually it reached the point where if an existing customer decided not to renew its annual license with us, I felt blindsided because I often had no idea why they had made the decision.
This only had to happen a few times before I realized that we needed a systematic and scalable way to measure how satisfied our customers were and predict whether or not they were going to renew. Our basic assumption was that if our customers felt they were getting more value than they were paying for, then the chances that they were happy and that they would renew would be quite good.
Using Analytics to Understand Customer Satisfaction
It was against this backdrop that we created what we called our client value index (CVI). By harnessing a variety of existing data, we created a tool for measuring customer satisfaction by assessing the value that we thought our customers were getting from our software. Specifically, we looked at data in four key areas:
Activity: How many people were logging into our software and for how long? We viewed this as a measure of engagement. The more they used our services, the happier with it we assumed they were.
Features: What specific features and modules were they using? If they were using lots of different functionality, we thought that was a sign that they derived value from our services.
Service: What were engagement levels like with client account managers? Did our customers have regular touch points with them? Were we providing them with the support they needed?
Predictability: Did we have enough historical data to create reliable forecasts? With just a few months of data our predictions weren't always right, but as we compiled more and more data, they became increasingly accurate.
We then attached numerical values to the responses we got to questions related to each of these factors. When tabulated, they resulted in a score of between 1 and 100, where 1 equated to the customer getting very poor value, while 100 signaled that he or she was getting excellent value. Importantly, the CVI evaluated customer satisfaction at whatever point in time it was measured. Thus, by measuring an individual company's score on a periodic basis, we could get an indication of how their satisfaction was trending over time.
The higher a customer's score, the greater our expectation was that they would renew. And, if a customer's score was low, it was an early warning sign that we could use try to isolate and resolve what issues they might be facing and increase their chances or renewing.
Interestingly, the benefits of the CVI weren't just limited to individual customers. When we looked at groups of clients that had something in common (same account manager, same modules enabled, same channel reseller, etc.) in aggregate, we discovered that we could learn a lot. We could determine, for example, how effective account managers were relative to their peers, which modules drove the greatest satisfaction, or how effective one reseller was in taking care of his or her clients versus another. Having this information allowed us to further optimize our business.
What We Achieved and What We Learned
Thanks to the insights we gained from the CVI, between 2008 and 2013, we were able to increase renewal rates from 84.5 percent to 97.4 percent. In other words, we made more of our customers happy. In the process, we also made PeopleAnswers all the more attractive to investors. Plus, we also discovered just how powerful applied analytics can be for optimizing our business. For us, the key to unlocking that power was taking a disciplined, methodical approach to using the data we had to solve one of our biggest problems.
Growth insights
in your inbox
Join our community of thousands of tech entrepreneurs to get actionable insights from our monthly newsletter.