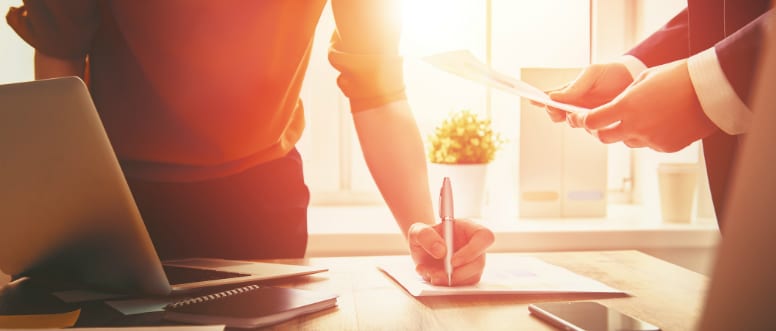 Zero to (Sales) Hero: Best Practice for the Sales Ramp
One of the biggest challenges in scaling any business is bringing on board new sales talent and getting them ramped up quickly.  Unfortunately when it comes to sales rep on boarding, many companies tend to focus solely on the time taken to get to the first stage — initial sales enablement. But getting to that 'ready to sell' point isn't enough. In order to meet your revenue targets, new reps also need to have pipeline and to be closing deals.
The time it takes from bringing in a new rep to the stage when that rep is able to hit their sales quota milestones is the key measure in determining a successful hire. That is, the time encompassing initial sales enablement, pipeline build and sales cycle. This  period from new sales hire to hero, or 'quota retirement' is what we call the sales ramp.
Any growth-focused company should be aiming for the best 'internal rate of return' for their sales expense. And of course faster revenue growth produces more value for everyone involved, employees, management and investors. Jason Lemkin (ex EchoSign CEO and now MD at Storm Ventures), argues that what was historically considered hyper growth is now passé ("5x is the new 2x").  Whether or not you agree there is no doubt that investors place higher value on higher growth and the bar for what is considered high growth is constantly rising.
The best performing companies in our experience have strong sales leadership. Specifically, they drive a rigorous ramping process that covers all three steps: enablement, pipeline-building and selling to ensure new reps are supported through to success.  Successful companies will run an intensive one-week onboarding and sales enablement session at head office, immediately followed up by placing reps in the fray and coaching them through the processes of closing business.
Naturally the first step is going to be hiring the right sales people, from there, the steps in a successful sales ramping process will include:
Sales enablement preparedness

Initial sales enablement

First line manager (FLM) and peer coaching and support

On-going sales enablement

Performance tracking (parallel step to steps 2-4)
It's true that having such a comprehensive on-boarding process is certainly a significant investment of time and money. However, it's an investment that ultimately provides more reliable returns because sales reps are more productive and retiring their quota much sooner.
The Sales Workshop
Sales enablement preparedness lays the foundation for the new sales rep to succeed. This involves a company's marketing, sales and operational leaders actively investing their time in this process. And this investment starts with a comprehensive workshop that should include the following range of topics:
Company Background: Providing insight into the founder's story, strategy, vision and focus.
Market: Understanding market definition; wider eco-system view; articulation of "what we are and what we are not."
Target Market: Describing the priority markets, verticals and sub-markets.
Sales Personas: Indicating who the company is selling to; Two part sell or not (IT & Business).
 Solution Overview & Value Proposition: Explaining market focus, business strategy, and alliance relationships including differentiation at company level.
Case Studies: Preparing Reps to 'tell customer outcome stories' no matter what the product is, complex or simple, enterprise or SMB.
Competition: Defining the competition and expanding on key competitor characteristics and setup.
Sales Process: Defining company-specific steps of the sales process, use of resources and how the company keeps score beyond top line revenue goals.
Pricing: Detailing the pricing strategy and when to use in sales process.
Alliances: Categorizing alliances and identifying when to leverage in sales situations.
Sales Plays: Providing details on the companies' current sales plays.
Sales Tools: Identifying when to use collateral, cold call prospecting sheets, presentations and other resources (whitepapers, videos).
Sales "Hygiene": In particular the sales organization and deployment model; SFA tool usage and reporting; cadence; coverage; territory & account plans; sales pipeline process, etc.
Contracting: Modeling subscription agreements and establishing electronic signatures to speed closing; Order to cash process.
It is essential that participants are tested and assessed to help them cement their learning. Testing their understanding of solution differentiation and competition is particularly important. The ability to articulate the solution differentiation is one of the most critical outcomes, and being able to stand up and pitch the solution with nothing more than a whiteboard marker, rather than relying on a client ready PowerPoint, is the ultimate test of a new rep's understanding of the product. This is not to dismiss the effectiveness of supporting material prepared by others, but a sales rep's reliance on this will inhibit their ability to convey their own personal enthusiasm.
Having a systematic and thorough approach to the sales enablement preparedness workshop is key to ensuring that reps are given the best possible foundation during the on-boarding process. Making this investment early on in their time with the company, in our experience, helps ensure a faster time to productivity and better performance overall.
Over the past several months, CoLab executives and customers have told us…
You're probably familiar with OKRs — Objectives and Key Results. OKRs are…
What do you work on at Georgian? As part of the R&D…