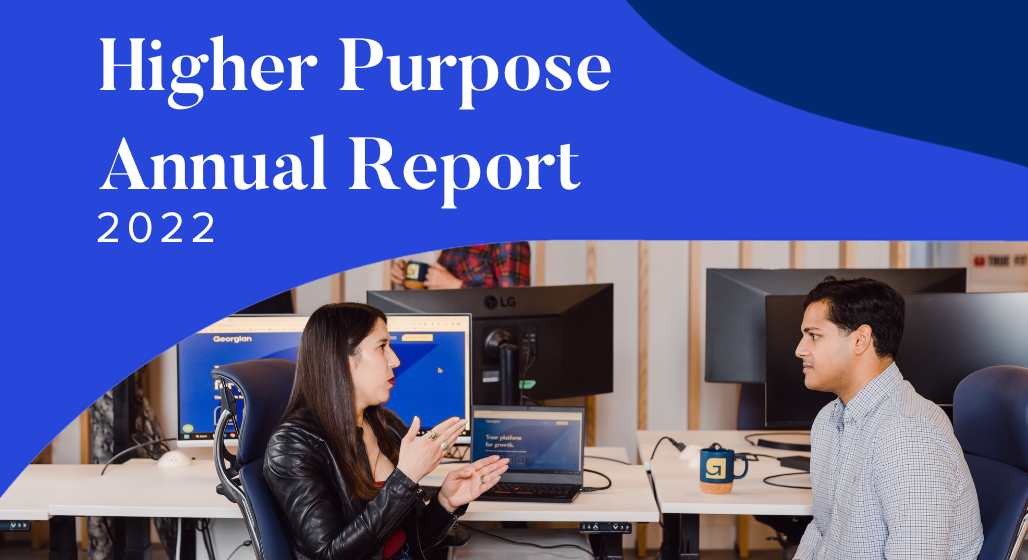 We rebrand our annual Higher Purpose Report to our Purpose Report. This report showcases our Product-led Purpose thesis and outcomes from our climate strategy and latest ESG report.
What do you do at Georgian? My role at Georgian has three…
The best insights on emerging technology straight to your inbox. Subscribe to the Georgian newsletter today.